Dr. Ardis walks us through his months-long journey of realization that Snake Venom is likely at the root of this entire pandemic, and how he confirmed it. Fascinating story! Advises we treat all Covid-19, Remdesivir and Jab victims as Venom Poison Victims.
Presentation with Slides
The Dr. Ardis Show – Dr. Ardis, DC: THE LIE HAS BEEN EXPOSED! THE REAL ORIGIN OF COVID! PURE EVIL! (vokalnow.com)
A few of the slides below –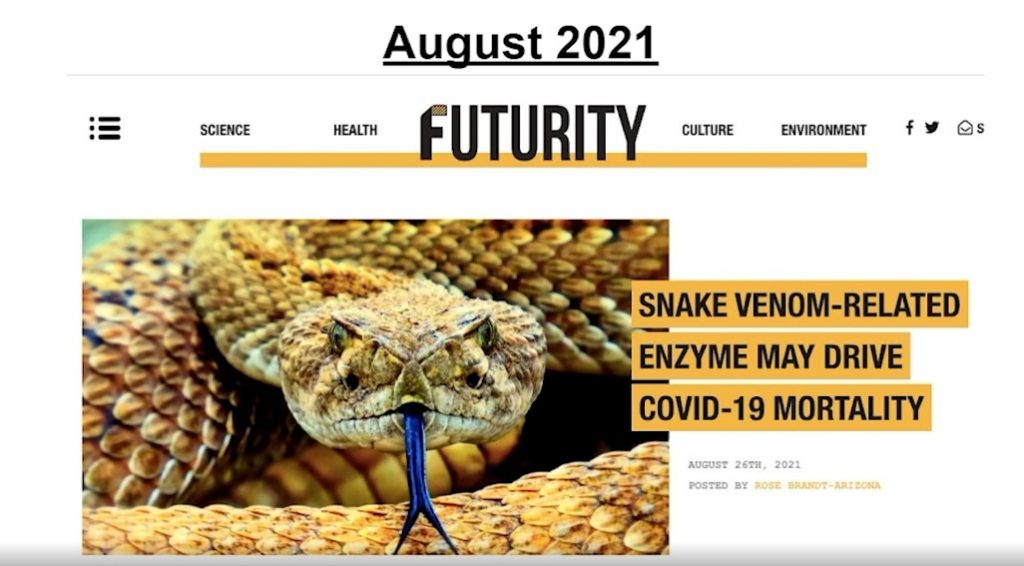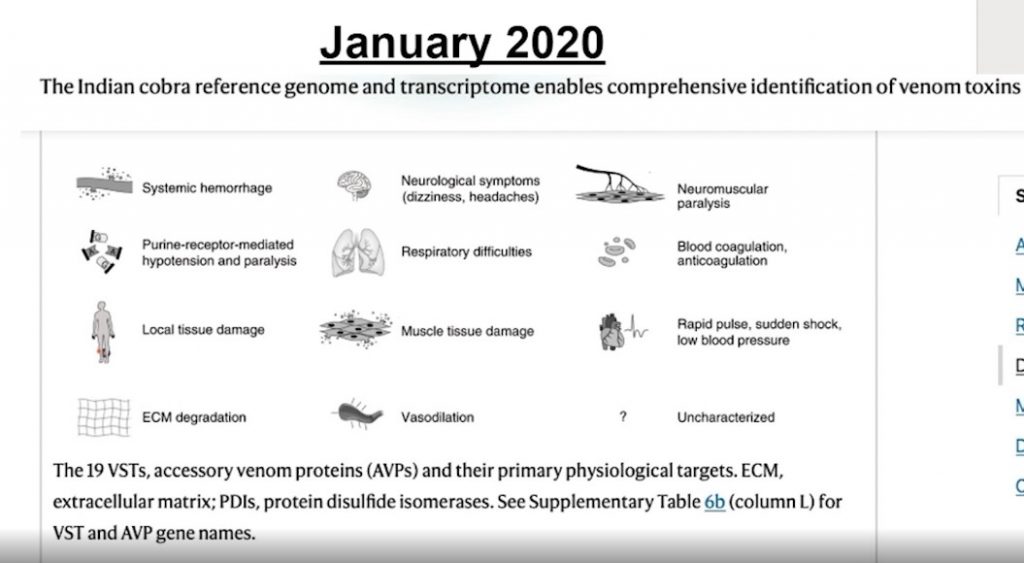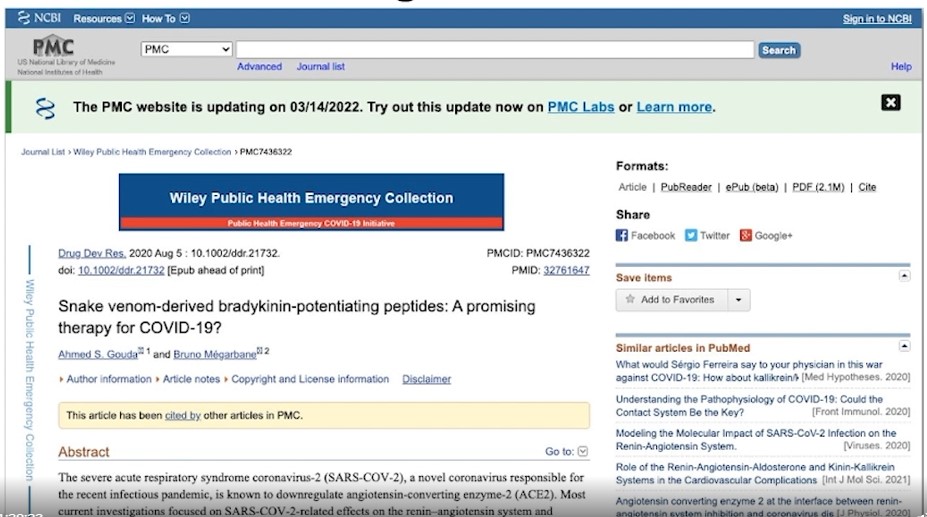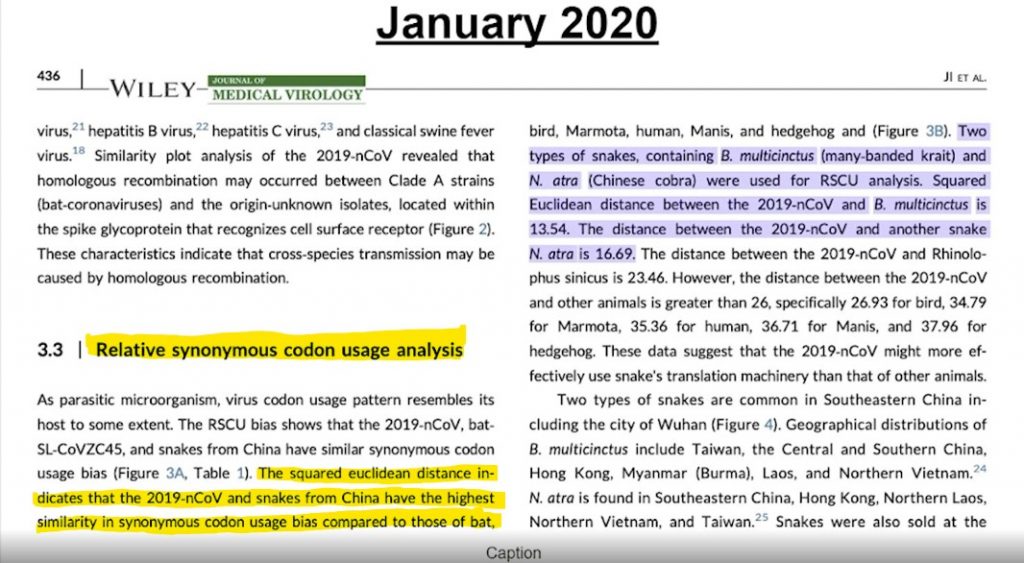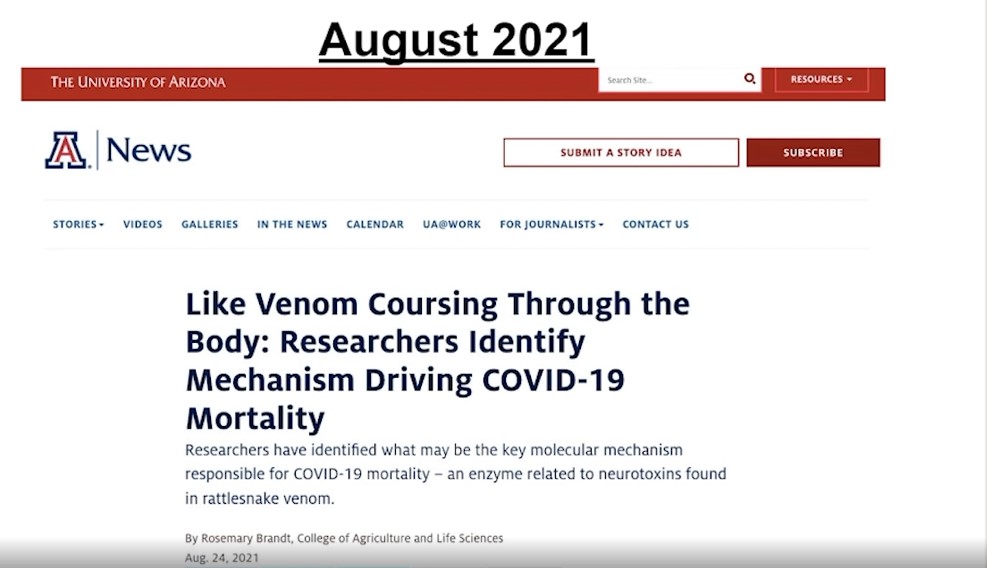 Read More:
Methylene Blue – an OTC Venom Poison Treatment
Watch the Water – The Stew Peter Interview 4/11/22 and more links
Implications for Snake Venom's Role in Covid-19 Pandemic
Methylene Inhibits Spike Protein in Covid-19 and Might Save Your Life Too – Ed's Story
Hypoxia in Covid-19 Possible Key to Effective Treatment as Ventilators Continue to Fail
---
Learn More About:
Legal Advocacy for Medical Freedoms | Patient Advocacy Tools | Effective Remedies
Help us educate and advocate by sharing this article today!
More on Crimes Against Humanity
---
Must Watch: THE PLAN shows the official agenda of the World Health Organization to have ten years of ongoing pandemics, from 2020 to 2030. This is revealed by a WHO virologist, Marion Koopmans. You will also see shocking evidence that the first pandemic was planned and abundantly announced right before it happened. Make sure to…