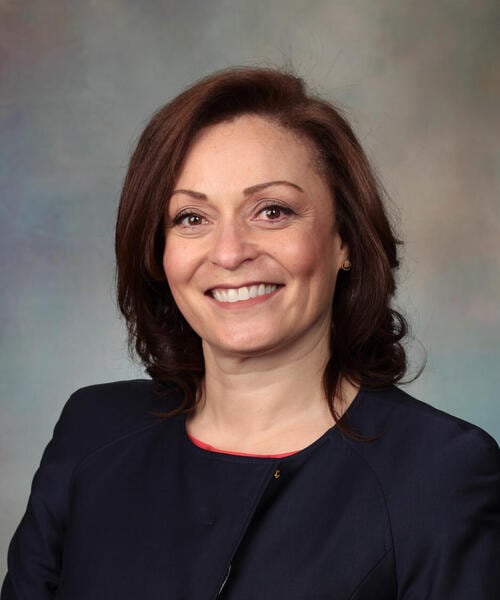 Dr. Alyssa Chapital, M.D., Ph.D.
Mayo Clinic of AZ
Former Chief Medical Officer
Dr. Alyssa Chapital, no longer the Chief Medical Officer, will learn her fate in the next 10 days.
Ali Shultz provides a three-minute statement during the Arizona Medical Board investigative hearing.
Her emotional testimony can be heard below, and the transcript follows.
Transcript of Testimony
Dr. Alyssa Chapital, Chief Medical Officer of the Mayo Clinic in Arizona, is part of a larger hospital network strategy that she is actively promoting, which deprives patients care. A Drs oath is to the benefit of patients in her care. Yet our experience was quite different.
Hello Chairman and Members of the AZ Medical Board, my name is Ali Shultz, and I am medical Power of Attorney and healthcare proxy for my father-in-law, CS, who I'll refer to as my father, who was hospitalized at the Mayo Clinic last year under the leadership of Dr. Alyssa Chapital.
During my father's inpatient hospitalization at Mayo, he was:
-Denied all therapeutics and most vitamins
-Denied all hydration (including IV hydration) and nourishment for 6 days except for one bag of D-5 water that I had to weep and beg for days for him to finally receive.
-He was experimented on without knowledge, let alone informed consent.
-He was Given morphine despite explicit refusal of all morphine.
-He was kept in seclusion for 24 days despite the AZ dept of health guidelines and CDC recommendations at that time were to isolate for 10 days post onset of symptoms. (I often wonder if this was so she could continue to bill those critical care rates, to offset her repayment amount to the Biden Administration of the federal CARES act funding accelerated prepayments she already received?)
Dr. Chapital is actively engaged in lowering the patient standard of care.
I have previously provided the AZ medical board with audio recordings of Dr. Chapital admitting to me that she and other Arizona hospital executives meet several times a week to lower standards of care, with coordinated restrictions on visitation rights. Such malfeasance!
On multiple occasions there are discrepancies and contradictions in my father's record. These proceedings cannot accept the patient record at face value, as I have evidence which contradicts the patient record and shows it may have been altered and falsified, which would taint the proceedings.
The Arizona Medical Board is obligated to have a procedurally fair hearing. If allegations of falsified records arise, the medical board is obligated to receive that evidence and to consider it.
It is in the public interest for a full public investigation into this matter. Care like this affects public health. Allowing individuals like Alyssa Chapital to practice medicine, undermines the role of a doctor and the entire Arizona Medical Board.
Despite being told multiple times my father is going to die and needs a ventilator, and multiple attempts by Mayo of actually blocking him from leaving, we got him home, he took Ivermectin and he's fine now.
I have reported all of these patient safety concerns. I have provided you with the police report during my father's stay at Mayo which states, "FELONY, vulnerable adult abuse." I felt most of this abuse occurred directly after and as a direct punishment for our refusal of Remdesivir. I realize the hospital would have received a roughly 20% bonus on my father's entire hospital bill had we agreed to Remdesivir, but knowing that Remdesivir caused 53% of patients in the Ebola trial to die of kidney failure, we refused the experimental drug.
This is so much larger than just one patient. And all those people who died under her watch, I believe they died from a lack of hydration, denial of therapeutics, being experimented on, drugged, and sheer loneliness.
I will not let this doctor hide behind administrative procedure, corporate policy or protocol, and cover up the wrongdoing that has happened on her watch. None of this has been patient centered care. Thank you for your time.
To hear more about the abhorrent care received by this patient and many, many more at hospitals across the nation, see the link below.
Seclusion, Restraint and Ventilation Incentives Drive Profit Model in Hospitals
To hear Dr. Chapital discuss this patient's right of visitation and the 'united' approach she took with other Chief Medical Officers, listen to the short voice recordings below.
More on Hospital Rescues
---
Dr. Alyssa Chapital, no longer the Chief Medical Officer, will learn her fate in the next 10 days. Ali Shultz provides a three-minute statement during the Arizona Medical Board investigative hearing. Her emotional testimony can be heard below, and the transcript follows. Transcript of Testimony Dr. Alyssa Chapital, Chief Medical Officer of the Mayo Clinic…

---