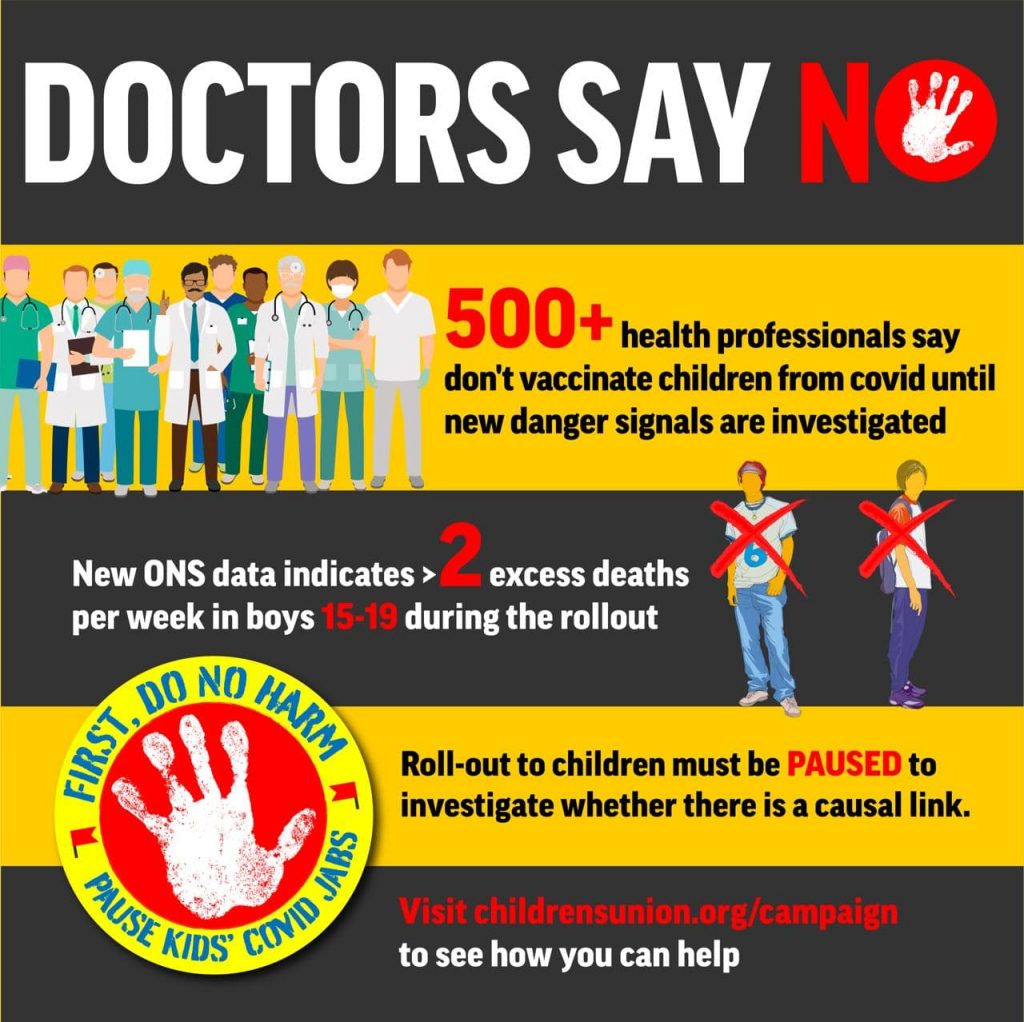 New ONS data indicates TWO excess deaths per week in boys 15-19 during the rollout.
The rollout must be paused to investigate whether there is a causal link.
Over 500 health professionals say "don't vaccinate children from Covid until new danger signals are investigated".
Help us to get the message out to GPs, parents, MPs and others by going to the website below to take further action.
P.S A press-conference is due to be held on Thursday at 4pm U.K. on this topic – follow this post to get updates and receive live links
Two Teenaged Boys Die in Their Sleep Days After Getting Pfizer Shot.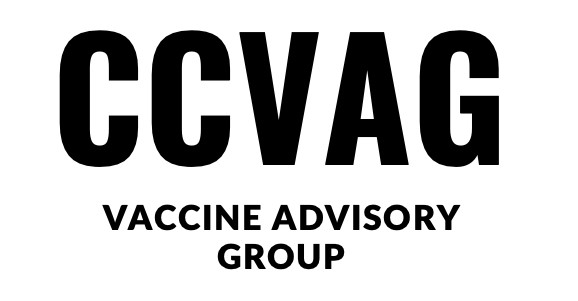 ---
A group of UK doctors and healthcare professionals have come together this week to say, it's time to pause.
Many of them have been in favour of the covid vaccine, particularly in adults. But new evidence shows vaccinating children against omicron carries no benefit while alarming new risks for children are emerging.
So much has been invested in the roll-out that there appears to be reluctance to pause it – but it's the right thing to do.
This group of doctors (The Children's Covid Vaccine Advisory Group) has written a letter to the UK government and its advisers, the JCVI, compiling the latest safety signals from evidence around the world that these vaccines are much more harmful to children than anyone expected.
The JCVI appears to agree, but they are hesitating in the face of political pressure. It is likely they will cave-in within the next few days, as they have done in the past.
You can help.
Please follow the simple steps below. It will take just a few minutes and has a real chance of saving young lives.
Download and print out the letter and cover note below
Personalise the greeting and signature, with a separate letter for each doctor
Delivery to your local surgery or clinic by hand, to reception (Or send by email if you can)
Adopt our campaign logo as your social media profile for two weeks.
There is also a direct link to the sign-up page below, that you can send to any healthcare professionals you know. Download the Open letter + Cover note Adopt the campaign logo Healthcare professional – co-sign here
CCVAG urge "pause" to child covid roll-out in light of "shocking" new data
More On Vaccine Mandates
---
Is this the "WHY" we've been looking for? Many have struggled to imagine Covid-19 could be manmade, or intentional, because there didn't seem to be a reason. After listening to this very alarming podcast with UN/WHO Whistleblower, things may seem a little clearer. The time to learn and act is now. Podcast: Astrid Stuckelberger on…